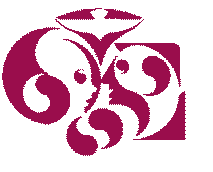 ---
Faculty Dialogue
Subscription Information
---
Thank you for your interest in Faculty Dialogue.
As a journal for faculty in Christian higher education, Faculty Dialogue provides an avenue for exchange of insights, experiences and encouragement. It is uniquely focused on the mission of the Christian college and university. The majority of the articles are submitted by faculty and other scholars with pertinent views regarding higher education.
The journal is published three times during the academic year by the Institute of Christian Leadership in Tigard, Oregon.
1995 Subscription Rates
---


				1 yr.	2 yr.	3 yr.
Individual: United States	$16	$29	$41
Individual: Canada/Foreign	$19	$37	$53
Library: United States		$22	$40	$58
Library: Canada/Foreign		$25	$29	$74


---
To subscribe, send a check or mail order (U.S. currency) made payable to ICL, indicating the type and length of subscription desired. Mail your remittance to:
Institute for Christian Leadership
12753 SW 68th Avenue #299
Tigard, OR 97223
---
[ICLnet Home] | [Comments] | [Search] | [rev. 20-mar-95]
---
Copyright (C) ICLnet. All Rights Reserved. Document Prepared by Permission, NJB Team